New Orleans Airport Transfers - New Orleans International Airport (MSY)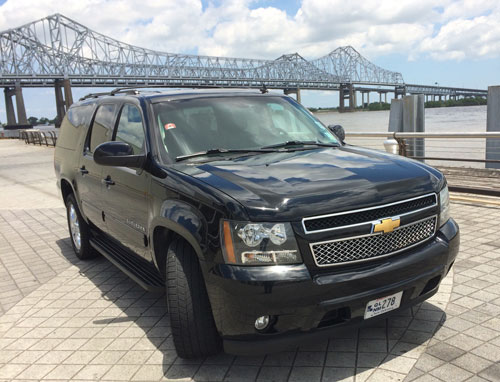 As a business or personal traveler getting to and from the airport is a top priority. Our New Orleans Airport Transfers provide fast, safe and convenient solution to your travel needs.
You will ride comfortably in the care of a certified Smith system trained chauffeur. Our Chevrolet Suburbans are comfortable with plenty of room for passengers and luggage.
Our excellent customer service will check flight information concerning your arrival or departure. Our drivers are always versed in current traffic conditions and delays. This is to assure you a stress free experience.
We will also maintain on-time communication with you.
Let us aid you with a stress free New Orleans airport transfers!
PRICES:
1-3 people/ Sedan $75.00
1-6 people/SUV $90.00